You want to combine your tunic and are still looking for the right one Outfit inspiration? That's exactly what my fashion blog is for. I'll show you today everyday spring outfit with a beautiful hanger dress. I also have 3 styling tips ready so that you can wear your tunic as versatile as possible.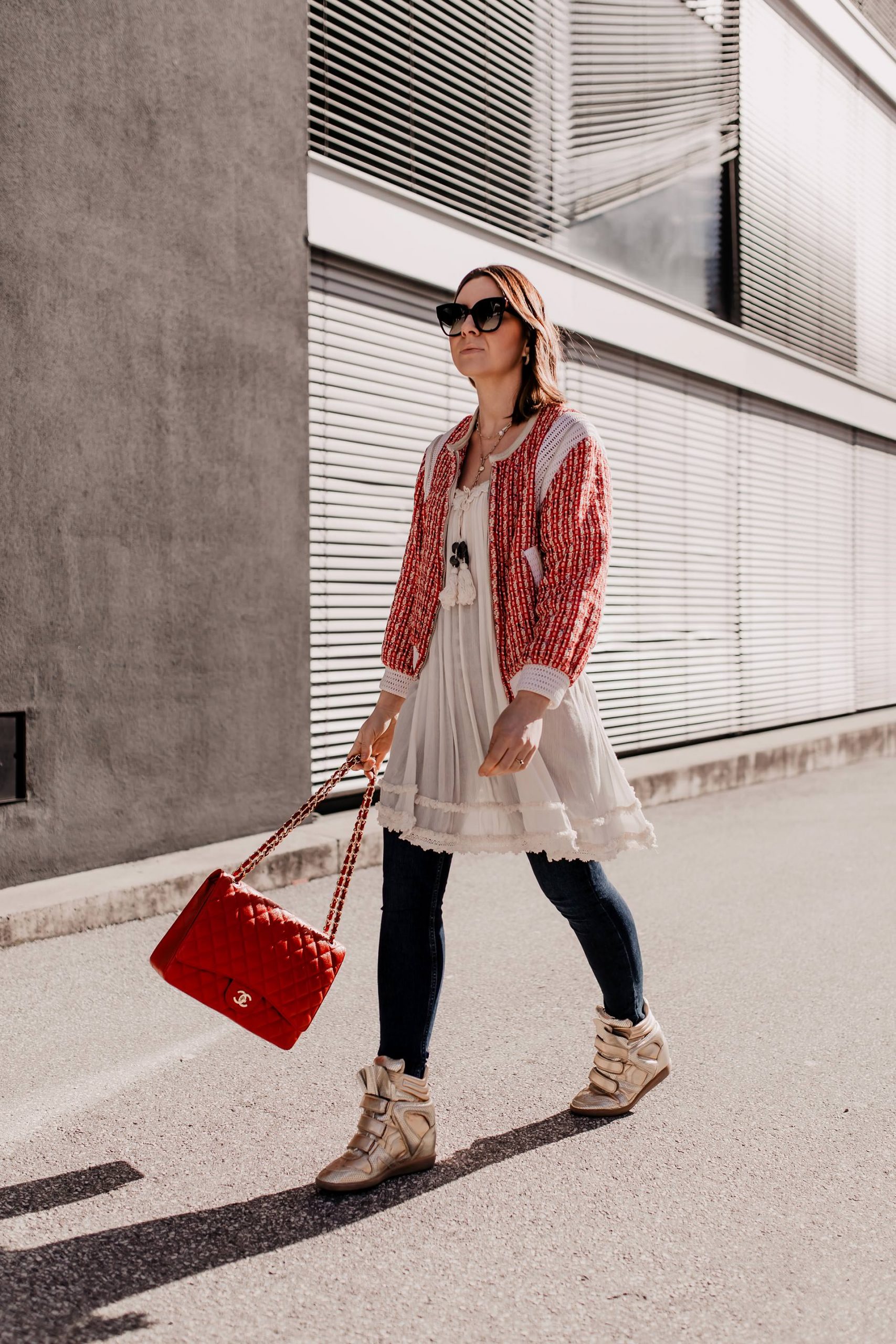 Combining tunic made easy
My spring outfit consists of 50% second-hand fashion. I almost have my jacket, bag and shoes second hand bought and I'm really happy with these great clothes. Especially with high-priced brands you can save a lot of the new price. Even though most of the products are in good to very good condition.
If you have more about (Designer) second hand shopping I want to find out, I recommend these blog posts: My top 5 tips for designer second-hand shopping and Take or Toss? 5 questions before investing in a designer part!
My tunic outfit with jeans
A tunic is cut a little longer, at least goes over the buttocks and rarely works without a matching bottom part. Assuming you want to combine a tunic in everyday life and not on the beach. Tunics are also the perfect throws for the latter pastime.
You can use your tunic in everyday life with pants of all kinds and even also with skirts combine. One of my favorite combinations is the mix of a halter dress and skinny jeans – plus sneakers, pumps or loafers and the look is done! It couldn't be easier!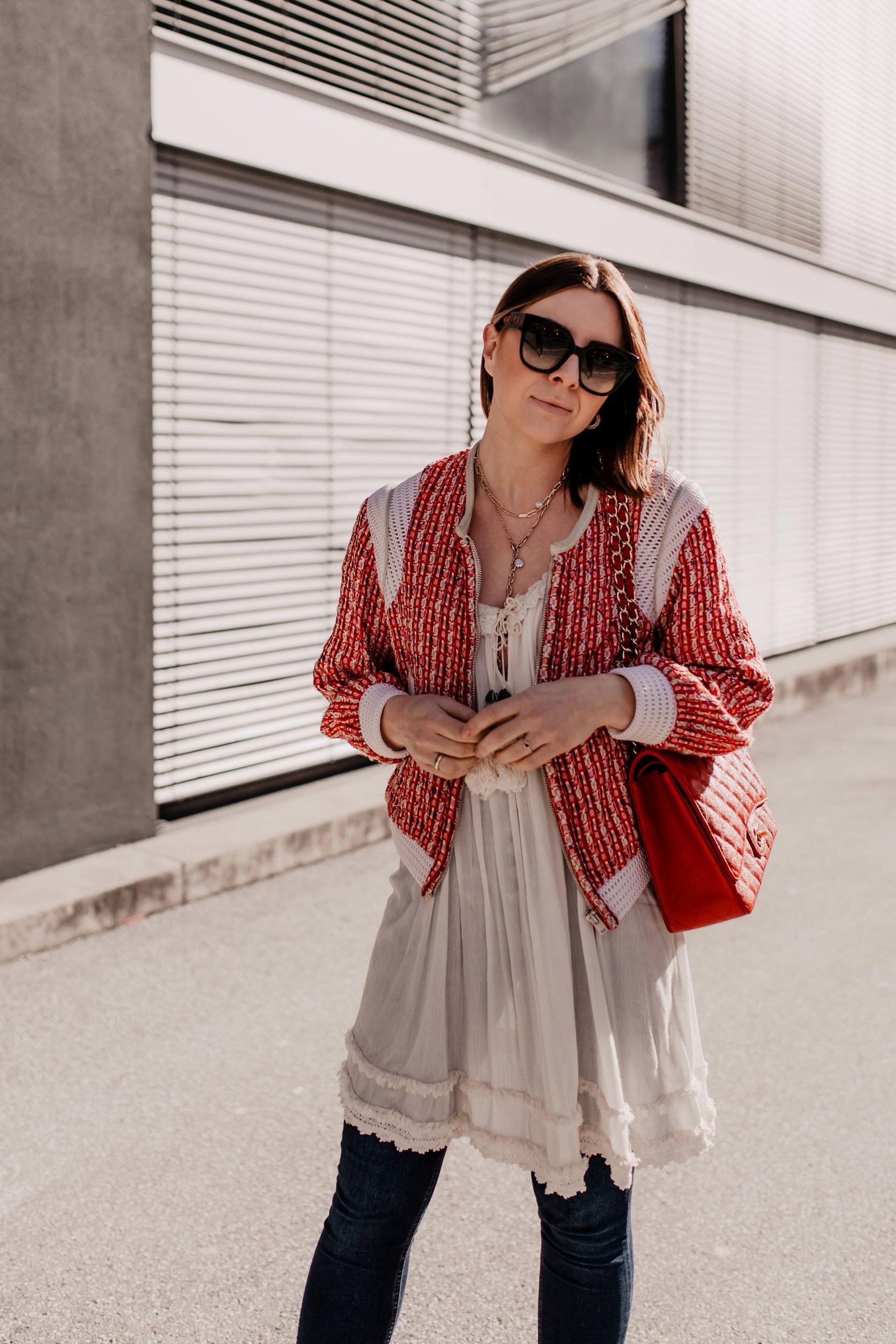 3 ideas on how to combine a tunic
Combine tunic with leggings: This is probably the classic when it comes to combining a tunic. You can also get really creative when choosing leggings. In summer, for example, it can be the short leggings with lace top that flash out from under the tunic. So you can wear a short tunic even in midsummer without giving up too much.
Combine white tunic: White tunics are a real eye-catcher with skinny pants or a jeans skirt. While the combination with the pants is self-explanatory, you should pay a little more attention to the tunic outfit with skirt. The skirt should be cut rather tight and not too voluminous – the tunic itself is responsible for this part. Wear your hanger dress with a mini denim skirt with a nice loafer or slipper, for example!
Combine long tunic: There are also long tunics that are reminiscent of midi or maxi dresses. Of the disadvantage the main thing is that they are not 100% opaque. To remedy this, you can wear a loose undergarment or a color-coordinated tight pair of pants. Flat shoes such as loafers or mules complete the casual boho look. Ideal for this: a short denim jacket!