A look in the mirror shows: The hair just doesn't look healthy anymore … Do I really need a new haircut again? No, because most of our hair depends only on that proper hair care from! With simple beauty tips and tricks beautiful hair can be conjured up almost! Today I will show you how to do yours Caring for your hair properly and what tips for beautiful hair have helped me.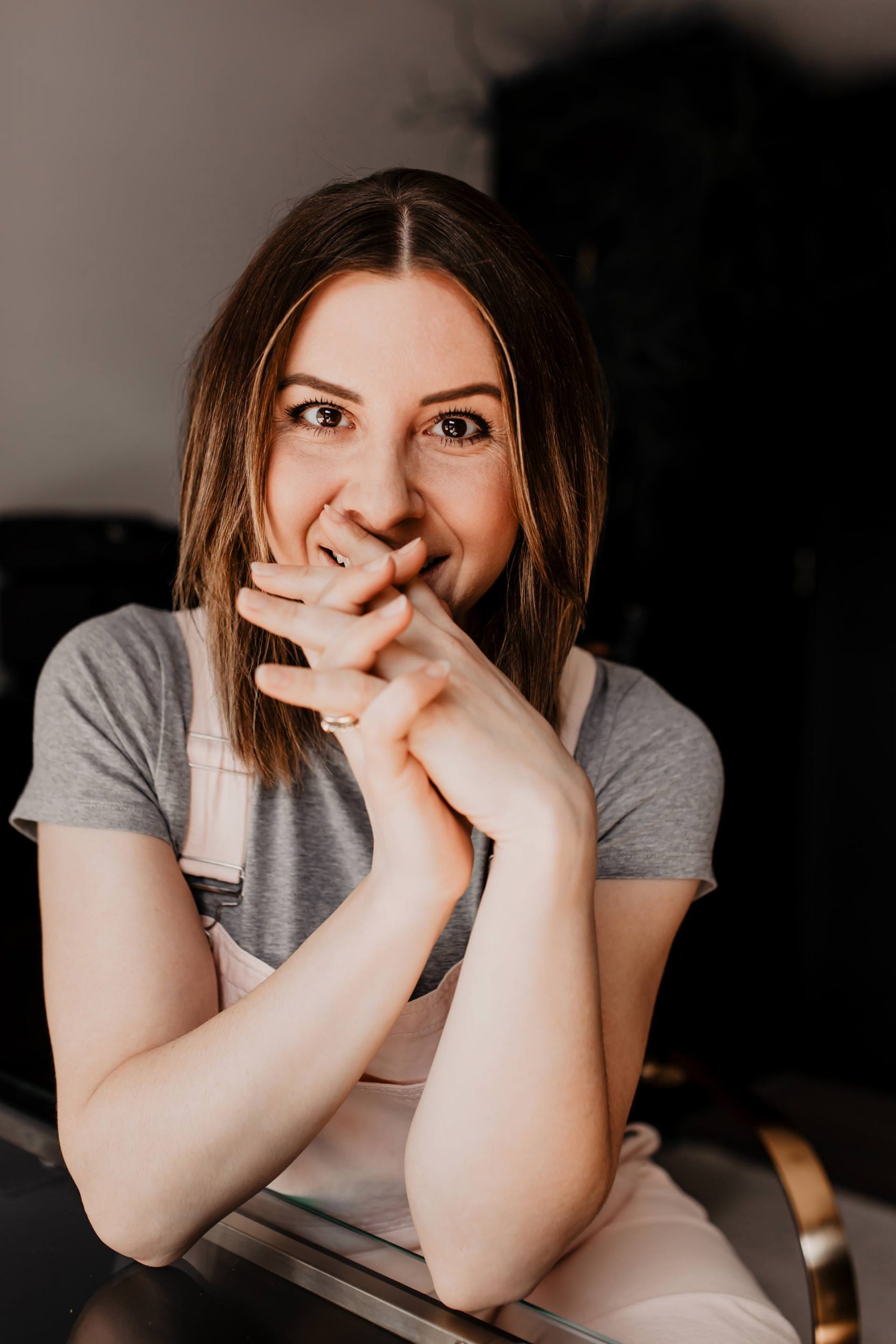 7 simple and useful tips for beautiful hair
What is the be-all and end-all for beautiful and healthy hair? In addition to one balanced diet and one or two nutritional supplements (I would be happy to make a separate blog post for this if necessary), also plays one coordinated care routine an important role. Tips for beautiful hair can be found on the Internet like sand by the sea. I share on my beauty blog 7 beauty tricks with you, which can be easily and easily integrated into everyday life.
As is so often the case with hair care: less is more! Focus on a few, but effective, care steps to avoid stressing your hair unnecessarily. If I have learned one thing in previous years, it is that my fine hair is one Fan of consistent care series and routines are.
1. The right brush for your hair
Everything starts with right brush at! Unfortunately, we rarely worry about whether our hairbrush is really gentle on our hair, and that despite the fact that Choice of the brush has so much influence on our hair style.
It is important for the right hairbrush that it is yours Hair does not break off and still small Loosens nodules and matting. Hence my tip for beautiful hair: the Tangle Teezer. And my husband also became a fan – he now only uses the Tangle Teezer with a handle. This hairbrush not only looks great, it is!
Tangle Teezer offers many different brushes and whether you have thick, curly or rather straight and thin hair – you will for every hair type find the right brush. By bristles of different lengths and flexible you can completely brush your hair with it without tugging and knotting care for! This is really relaxing, especially after washing your hair!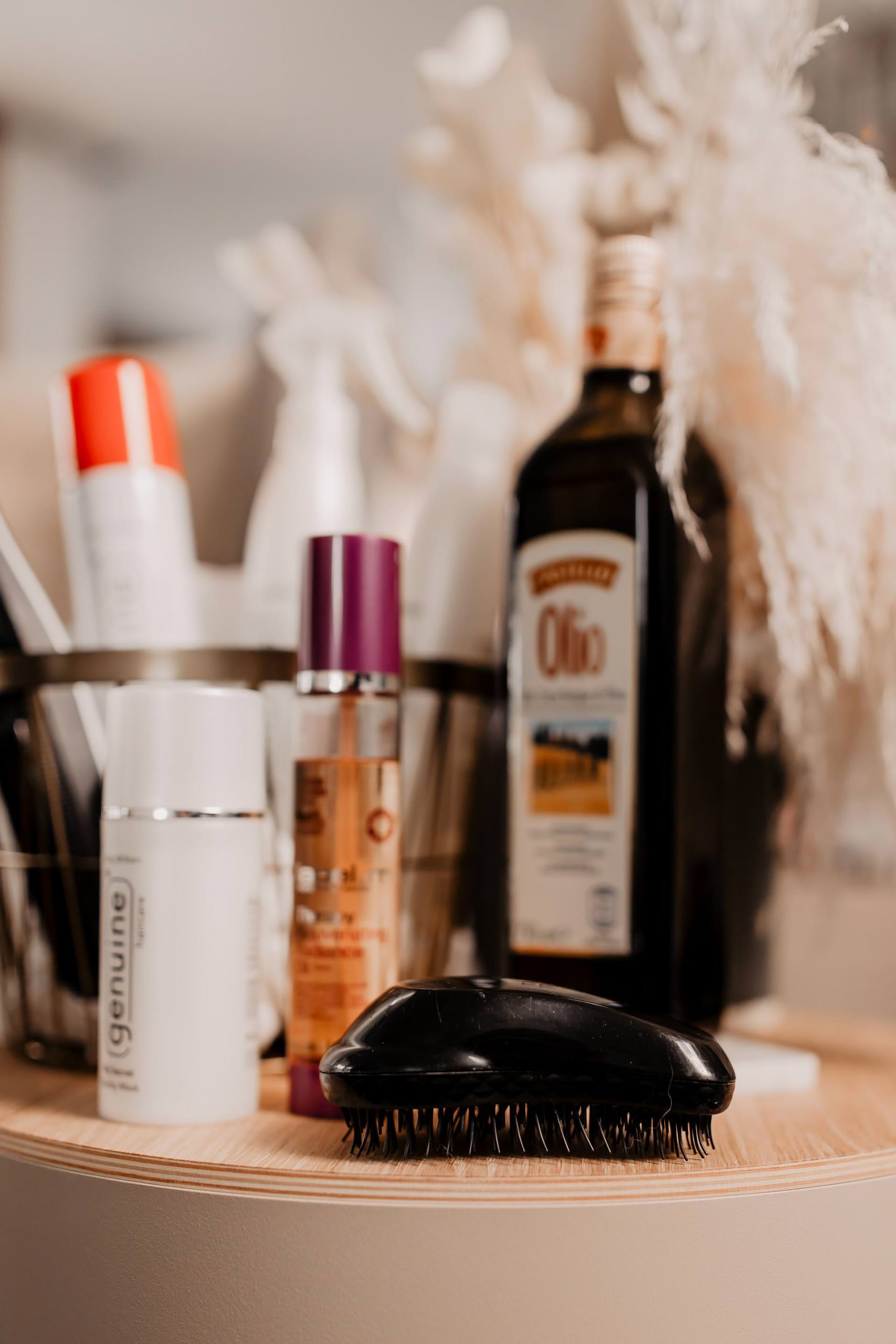 2. High quality care products from genuine haircare
My absolute highlight when it comes to hair care Care products from genuine haircare. As you know, I rely almost exclusively on natural cosmetics in the cosmetics sector, since they are whole without animal testing and harmful ingredients gets along. Animal testing is also possible with hair shampoo, conditioner and Co.!
The Genuine Haircare hair care products include high quality raw materials, such as wheat protein or almond extract and many different ones valuable oils, vitamins and minerals. From shampoo to conditioner to hairspray, serum and hair mask, Genuine Haircare offers you everything and allows you one intensive hair care with natural ingredients!
My Favorite products the hair care brand are the Volume Supreme Shampoo, the Wet & Shine Leave-in Conditioner and the My Secret Quicky Mask. The shampoo is ideal for fine to normal hair and the milk protein it contains helps against split ends and dry tips. It also counteracts oily hair and dandruff problems.
The conditioner is the one perfect moisturizer for lengths and tips, it also gives a beautiful shine and makes the hair look smooth. I keep suffering flying Hair no longer with the conditioner! Then there is the Quicky Mask, which is ideal if you work with many styling devices or dye your hair regularly. The latter is the case with me. The hair mask regenerates broken spots in the hair and rebuild it from the inside out.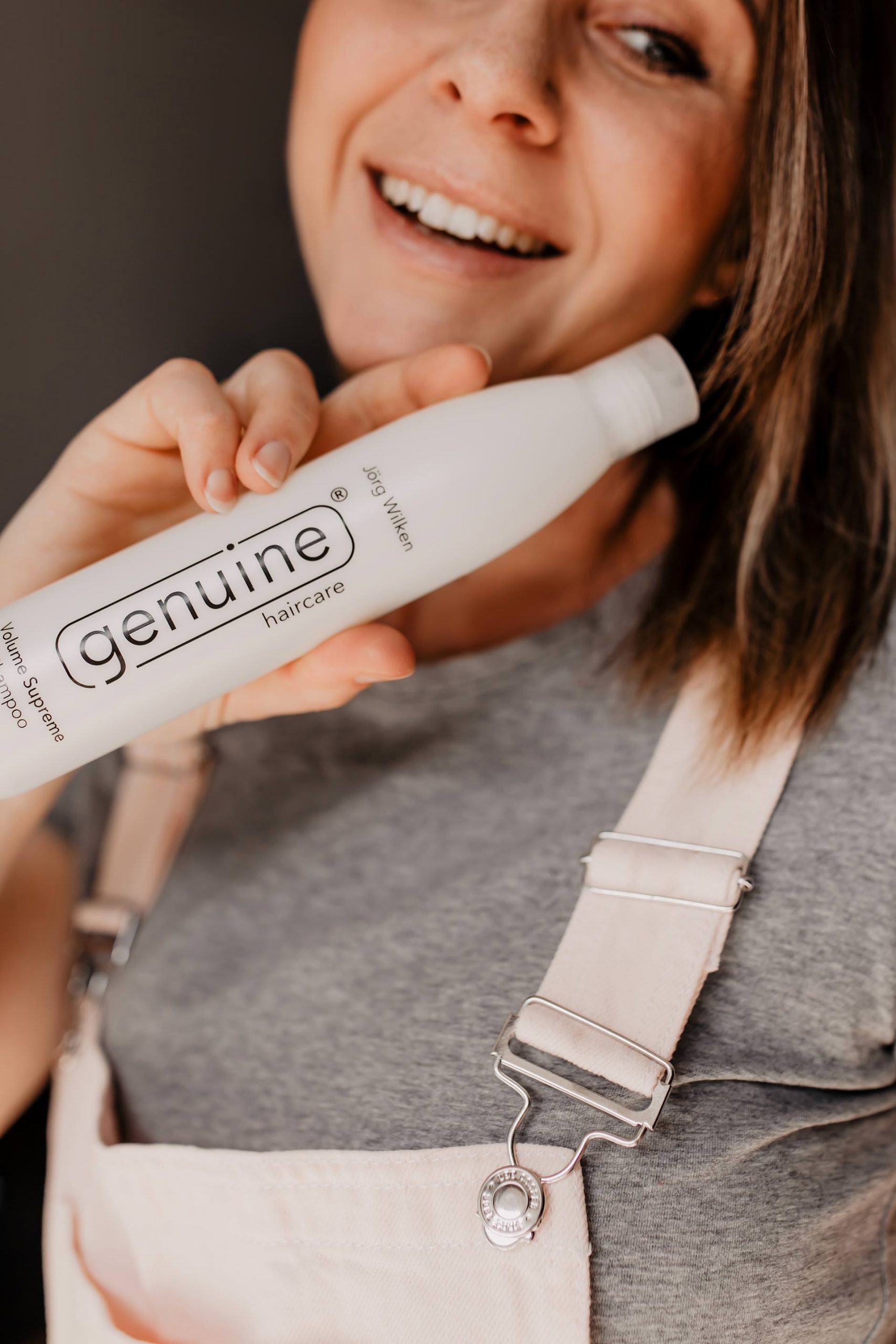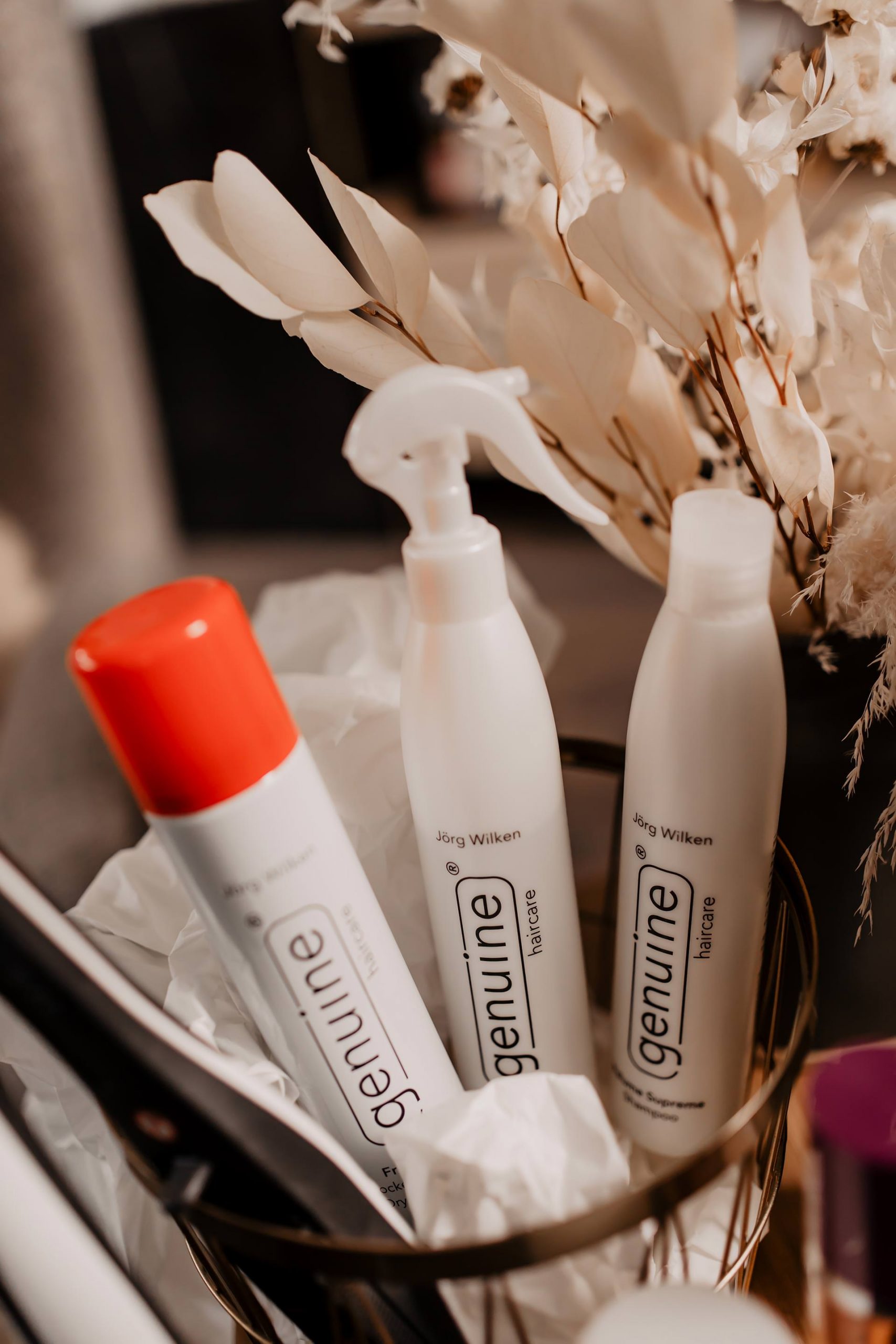 I think you can see quite well that I am not a fan of elaborate care rituals am. Therefore, leave-in products that are simply sprayed into damp hair after shampooing and quick masks that can be rinsed out after a minute are ideal for me.
I use however not always all products with every hair wash, my fine hair wouldn't necessarily like that. Rather, I rely on a care routine that suits me and does not unnecessarily weigh down my hair. So I use the Quicky Mask about every 2-3 weeks, whereas the leave-in conditioner is used every second to third hair wash.
Since I also try as best I can, mine Hair washing to max. Reduce twice a week, a good dry shampoo is a must. It makes my hair look fresh, does not leave a gray haze and the styling then works as usual.
With the code moccahair you save 10% on all products from genuine haircare! (also on reduced items)
The shampoo team from genuine can best recommend which shampoo or which care is best for you. With just a few clicks, you can provide the genuine team with the information they need to put together an individual recommendation for you. You will then receive your recommendation conveniently by email.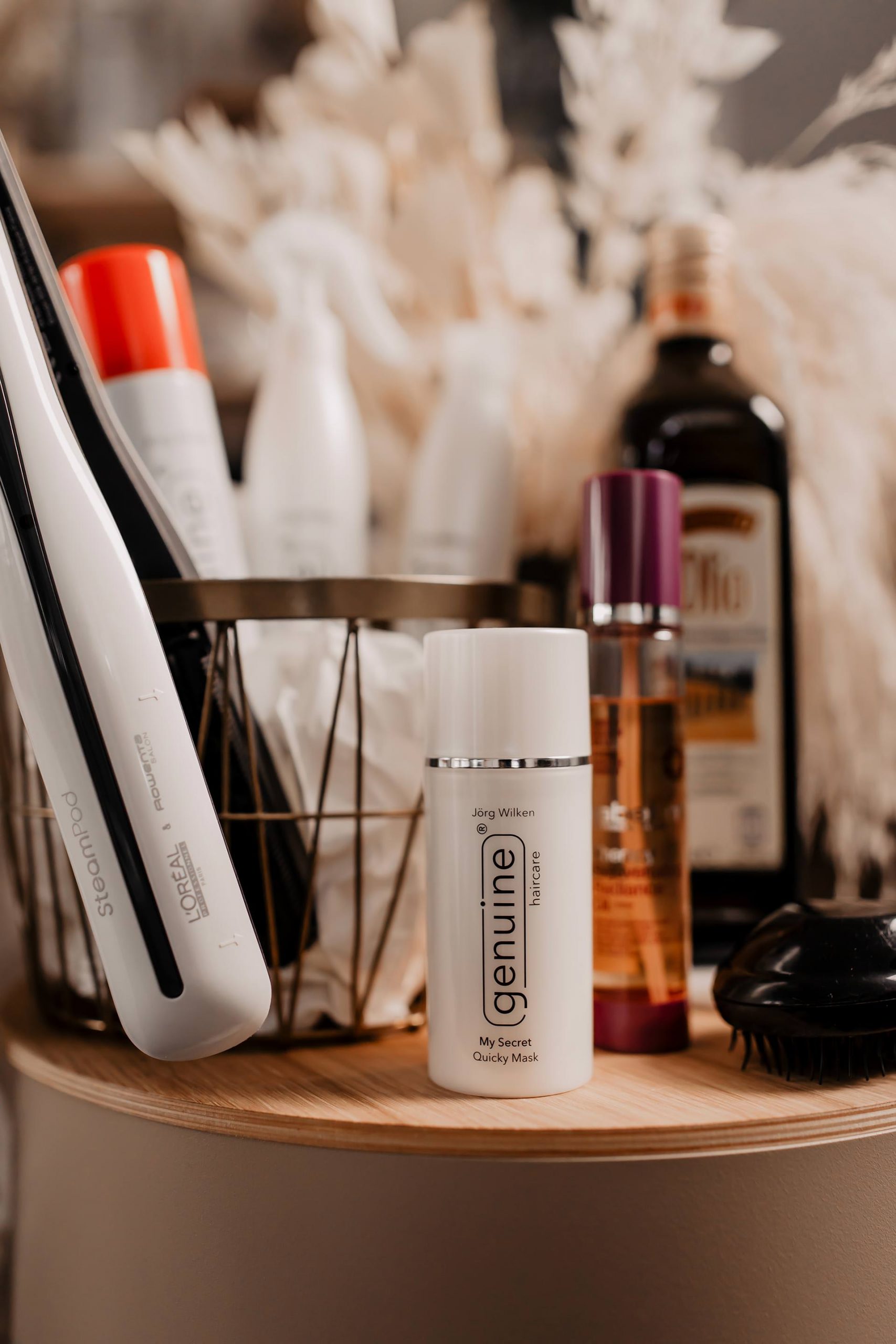 3. The right ingredients – say no to silicones!
The A and O for beautiful and healthy hair are the right ingredients. Many hair care products contain Siliconesthat make our hair look shiny and healthy for a limited time, but permanently Itching, tightness and dryness can cause.
That's why my tip for hair care: Pay attention to natural ingredients such as olive oil. Olive oil provides a lot of moisture and gives your hair the nutrients it needs to look beautiful and healthy.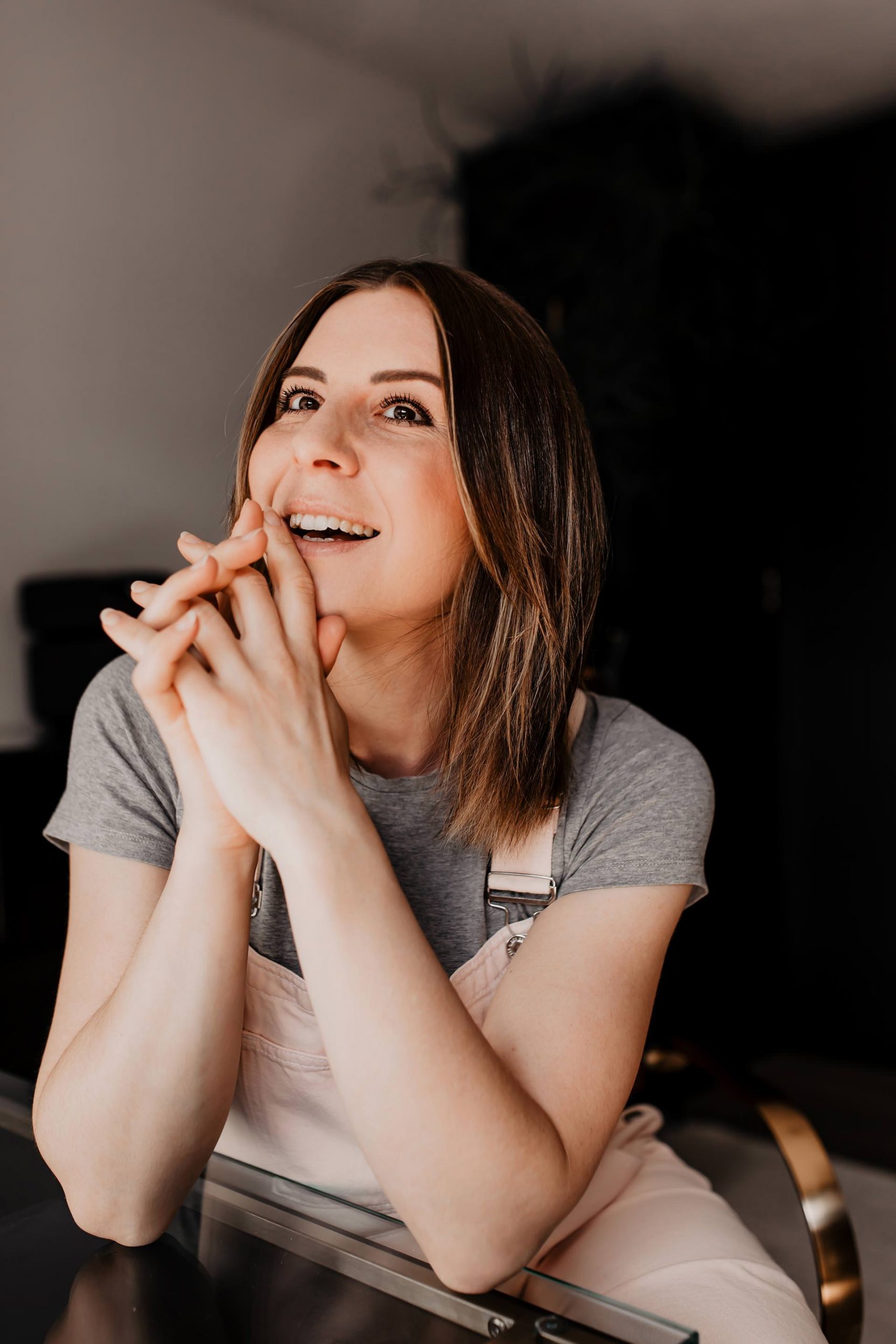 4. Try a homemade hair mask
If ours Hair dry and brittle then it's mostly because Protein deficiency. A simple home remedy against it: Eggs! Especially in Egg yolk Many proteins are hidden and therefore it is particularly worthwhile if you have your hair properly with one Hair mask with egg take care. This is my recommendation for a homemade hair mask:
Hair mask with egg, olive oil and honey:
1 egg yolk
2 tablespoons of olive oil
1 tsp honey
This homemade hair mask gives your hair the absolute Moisture booster. Warm the olive oil in a water bath, add honey and wait until the two ingredients have mixed well. Let it cool down, mix in the egg yolk and work into the hair. For the perfect result, wrap your head in cling film and towel. To about 30 minutes the hair mask can be rinsed out thoroughly with a shampoo.
Also interesting: Beauty booster: 9 superfoods for skin and hair!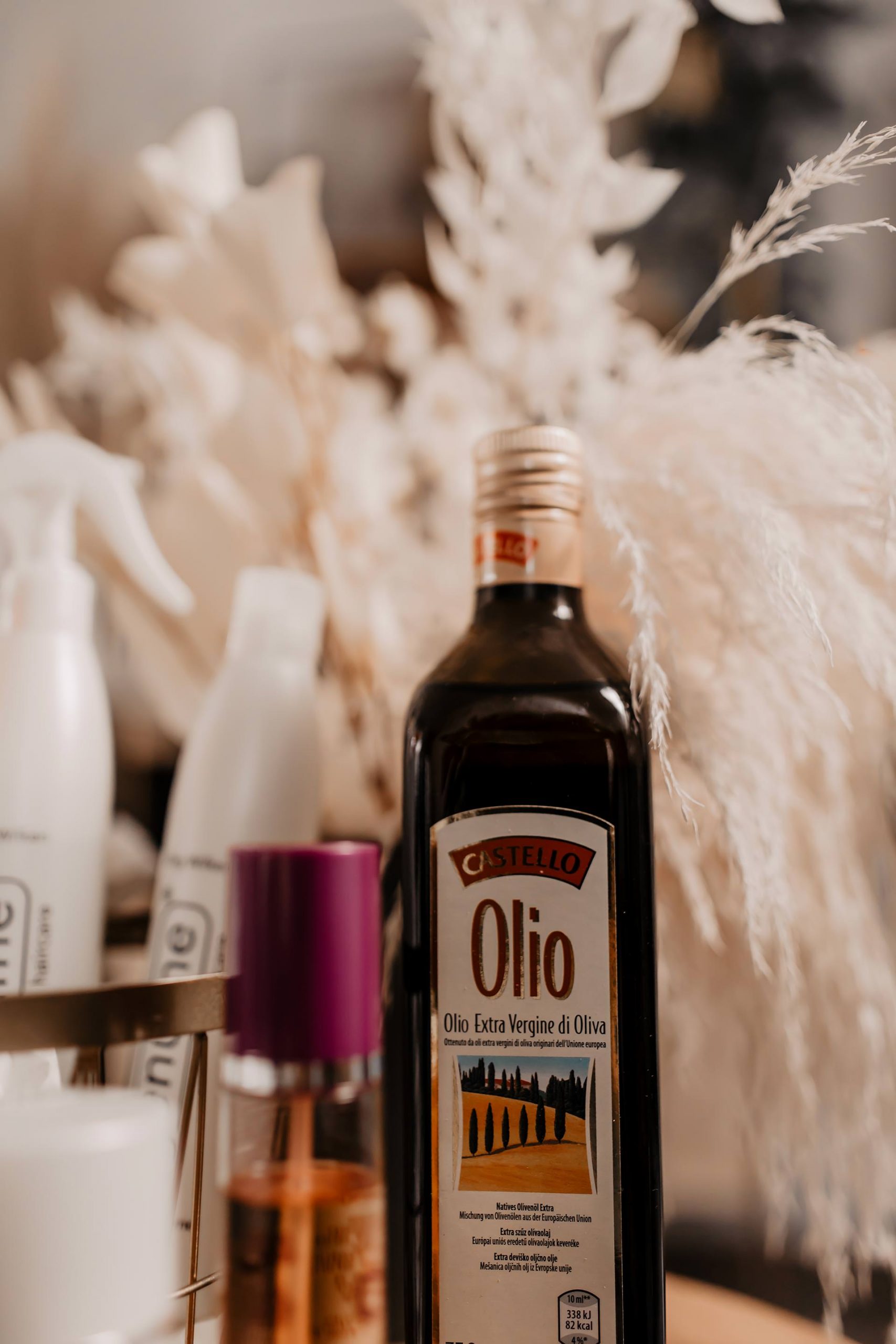 5. Tips for beautiful hair: use nourishing hair oils
In your Hair care routine should too intense hair oils not missing as they make your hair smooth and it Protect against breakage and split ends. I personally love the label.m Therapy Rejuvenating Oil because it helps my hair regenerate and makes it strong. Just before styling knead into damp hair and done! But you can even in dry hair give what makes your hair look shiny and neat.
At 2–3x weekly use I can get by with it for almost a year and that's why label.m oil is not only particularly intense, but also very inexpensive!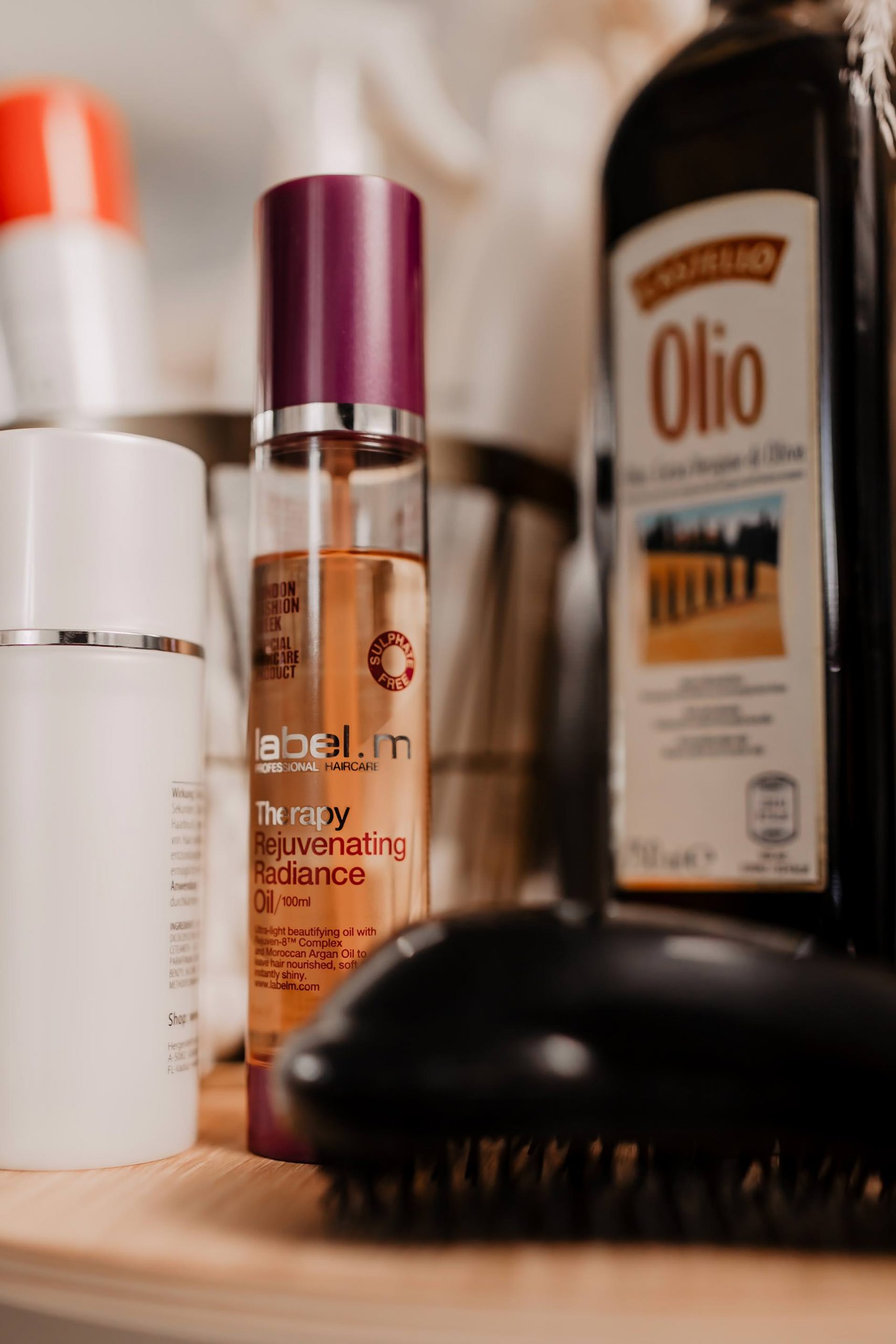 6. Gentle styling equipment with little heat
In order not to strain your hair too much, it is worth taking a close look at the styling devices. Excessive Heat is particularly bad for our hair, because it dries out and makes the hair brittle. That is why it is important to trust styling devices that little heat need or dosed and gentle on the hair.
With healthy heat L'Oreal's Steampod, for example, works with water vapor works and has an integrated heat protection. While conventional flat irons often work at temperatures of up to 230 ° (!), You can use the Steampod at a much lower temperature perfect smoothness or curls for every hair type achieve.
Also the Dyson styling equipment I like to use it for my hair. For example the Dyson Airwrap Complete hair styler dries and styles your hair at the same time, which means that you only have to "strain" your hair once during styling. And it also works with Low heat!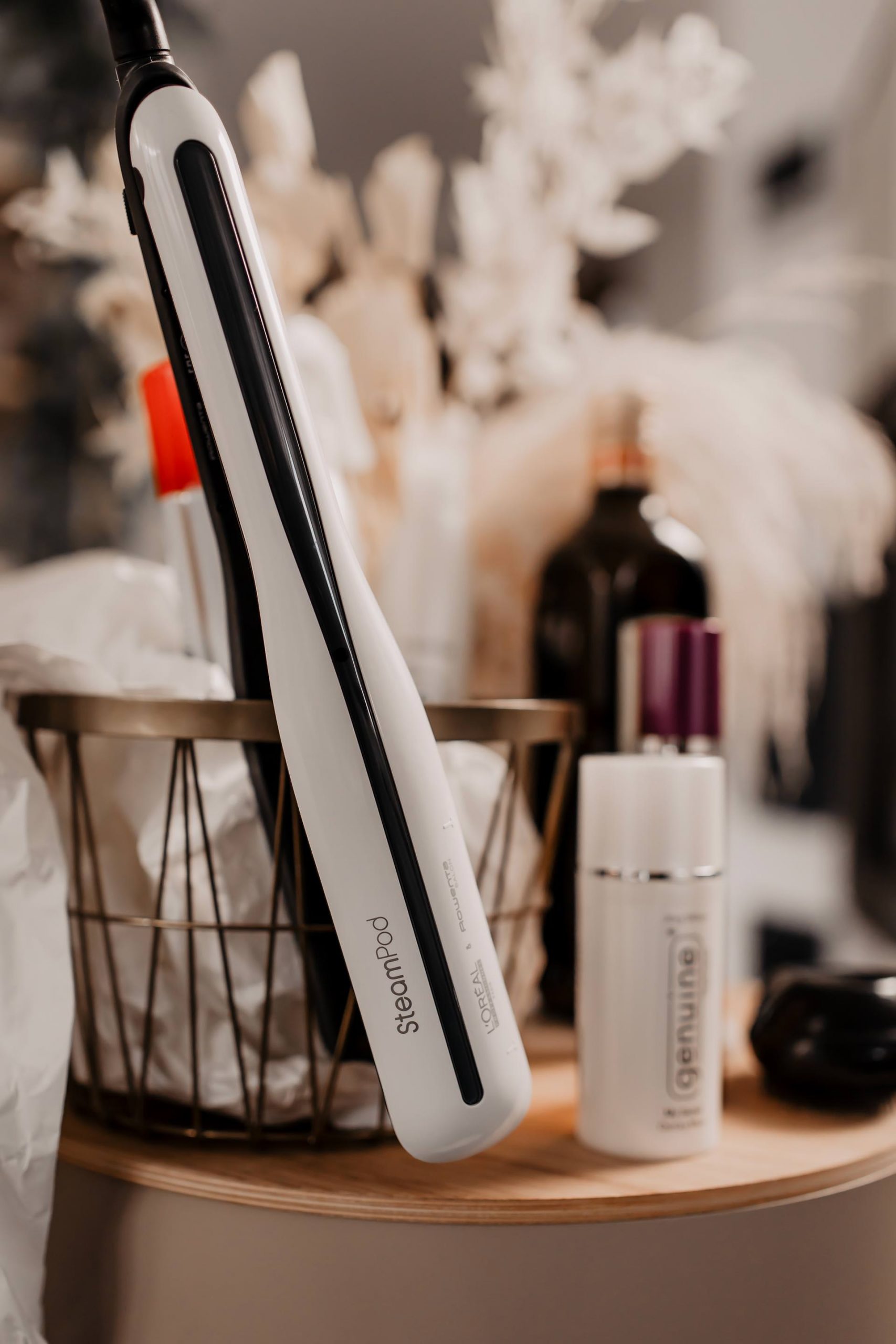 7. Beware of hairstyles!
Great care should also be taken with hairstyles, because tight ponytails, braids or buns our hair can also do a lot strain. Therefore my Tip for beautiful hair: Wear your hair as often as possible open, because it not only protects your hair, but also yours Hair rootsthat should be vigorous to To minimize hair loss.
But if your hair should annoy you, then try one loose ponytail on the neck out. Another alternative is a loose bun, where you only twist your hair in very lightly or hardly at all and fasten it with a rubber band that is not too tight. If a few strands of hair come loose, that's no problem at all: the messy bun is still very trendy!
What tips for beautiful hair do you have in store?